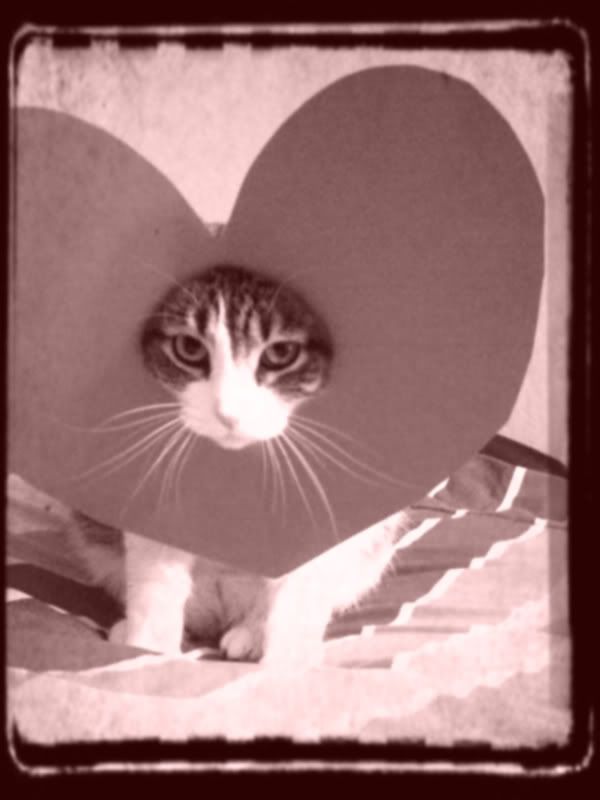 Hello hello! Happy Thursday everyone! I hope you all are looking forward to your day today! If not... cheer up! Have some ice cream, watch your favorite show, kiss your lover! There, feeling better? I sure thought so.
I'm really looking forward to my day today, even if it is super busy. Right now, I'm taking my time to get ready for school because we have a swim day today. And guess what. My bathing suit is still damp (OH AND YES cold) from when I washed it last night. I am not in any hurry to get that thing on, so I decided to blog instead. While I blog and check email Cupcake is insisting I pay tons of attention to her. (She's the cat in the picture above.) She's purring like crazy and rubbing herself all over my shirt, which is good that I'm still in pajamjams. I suppose she's just craving attention right now! haha, I love cats.
Anyway, my busy day will consist of: Swim Day with PE class (hopefully I won't suck at water polo), Trying to refuse Del Taco on our way back to school, Writing my final paper in one of my classes (yikes), Going to Joanne's (I can't make any more robots without stuffing D:), Then my grandparents (who leave for Pennsylvania soon), and then, hopefully, I'll have time to see Donny Bunny! What a mess, right?
I hope you all have a wonderful day!
Love and Turtledoves,
Jaco