2011 is finally over and it feels refreshing. Completely like a new chapter is starting. I'm officially moved to Las Vegas and enjoying all the change. While William is working, I have been painting with the watercolors I received for Christmas from my parents. Right now I am obsessed with Nesting Dolls :)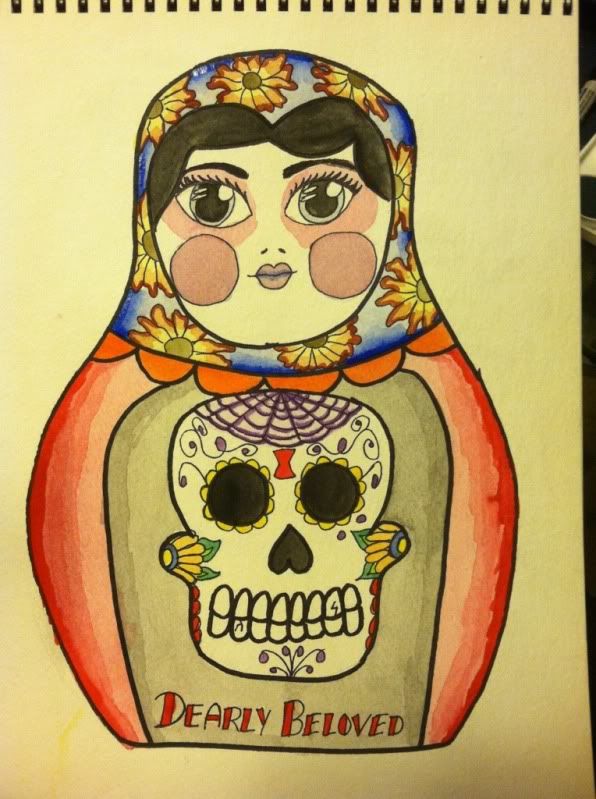 Today I am going to make a skeleton one. I think someone needs to pay me to sit around and make things and paint things. I'm hoping 2012 will be full of art. Full of creative freedom and ability to express myself. It is going to be a good, creative year!
Happy New Year's Eve, everyone!
Love and Turtledoves,
Jacqueline