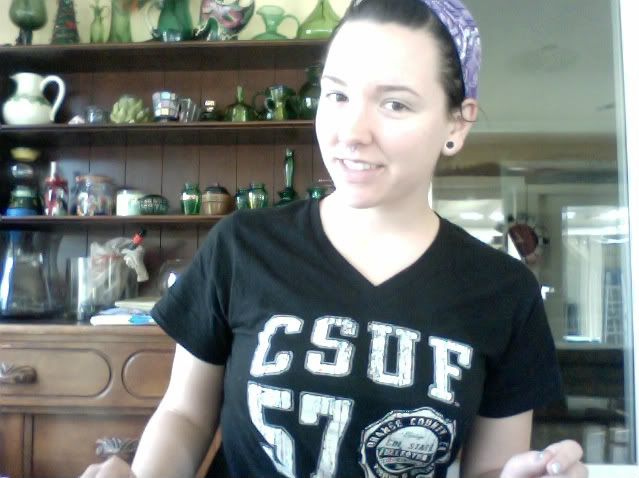 Today I wore the CSUF shirt I bought William, my hair wrapped up in a bandana, and pajama shorts. I got up at 6:30 to go take a test and was back home at 9. I supposed it's important to add I didn't wear the pajama shorts to school, I wore
jeans
. The rest of today I will be doing this week's math assignment, a little bit of German homework, and drawing more ladies! I'll also probably watch a few movies or Tudor episodes. I think I'll ponder on a few more things to sew, like a Halloween inspired Lovebot! Or maybe even a few Halloween inspired Lovebots...
This week I've been doing a lot more drawing I thought I'd share...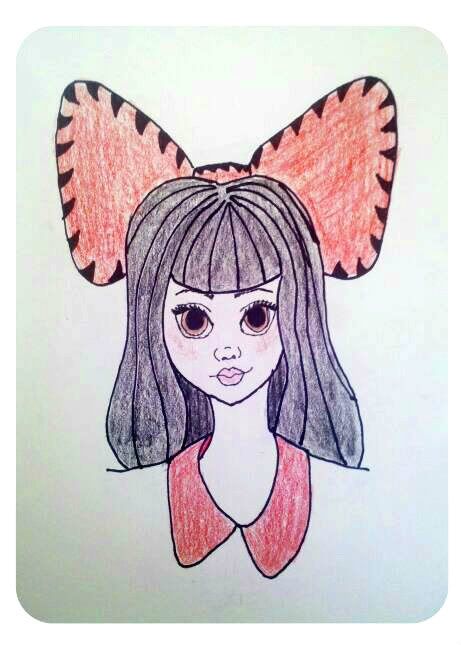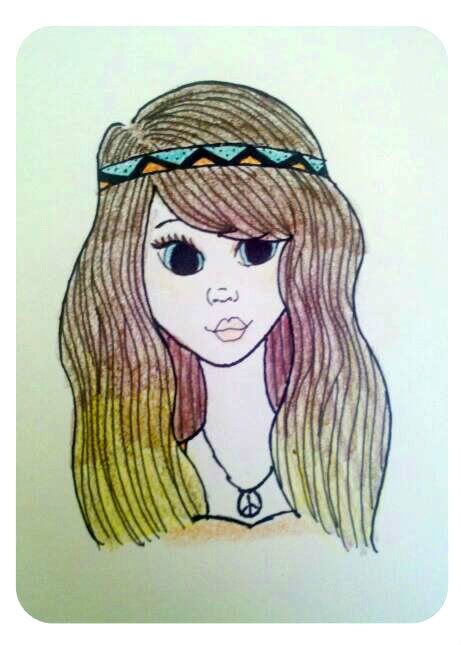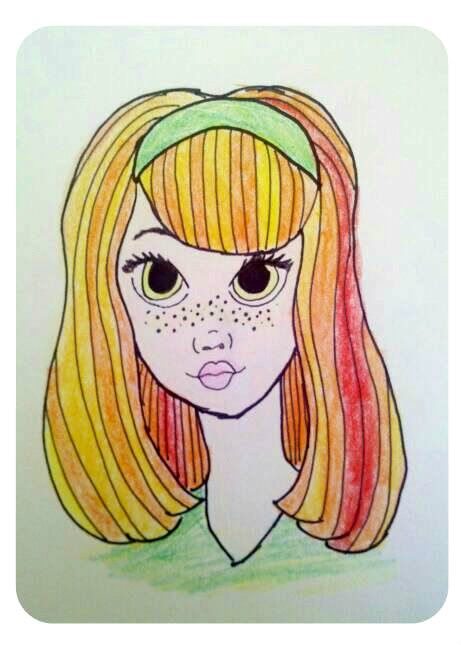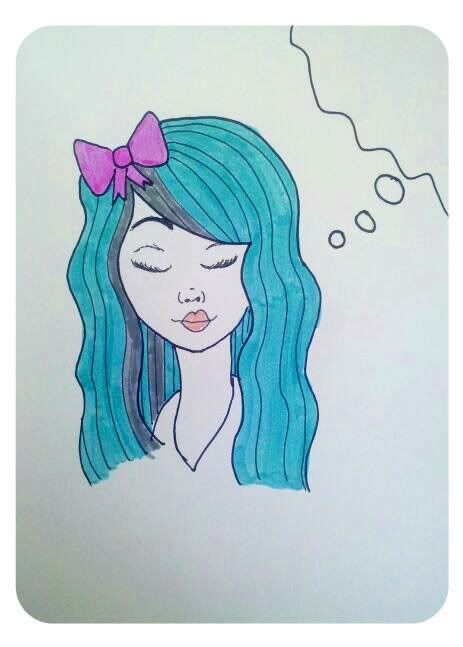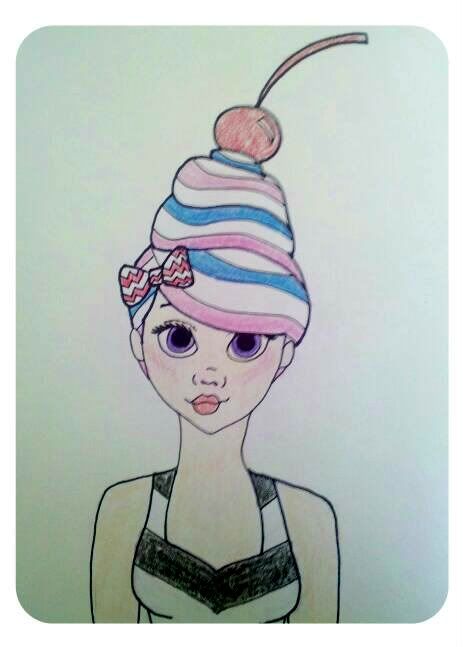 The first cherry headed girl is cotton candy ice cream and the second is a banana split.
Love and Turtledoves,
Jacqueline
P.S. I guess I'll have to learn to use my scanner!