I remembered to paint my nails today, so I thought I'd share. I used to do rainbow nails all the time so I thought I'd do a pastely sort of group today, with white spotted tips.
I used Sally Hansen Xtreme Wear Mellow Yellow, Mint Sorbet, Wet Cement & White On *for the spots* and Revlon Mad About Mango (scented!) & Gum Drop (also scented!).
Incase you can't tell, these are my two favorite nail polish brands. I think they have the best colors and go on the nicest. I prefer solid colors to shiny ones and these brands usually have colors I swoon over.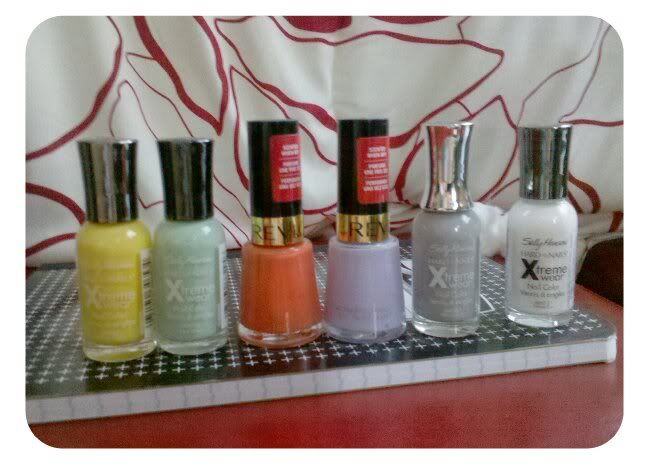 Then I got kinda goofy and became a cat.


Love and Turtledoves,
Jacqueline