I thought I'd promote a few of my favorite blogs to stalk read every morning. I love to get up and open up a ton of new blog posts to read and just indulge in other peoples lives.
First of all my wonderful "adopted" sister, Laura Shane.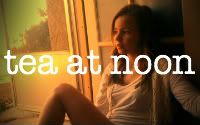 Miss James of Bleubird Vintage has my ideal life, a ton of kiddos, a loving man, and a beautiful home.
Sam of Everything in Between is probably my best blogging friend. She's funky and sweet and all around awesome.
Katie of Skunkboy Creatures truly got me into an Etsy and creating dolls.
If you haven't heard of Kaylah of the Dainty Squid, you're living under a rock.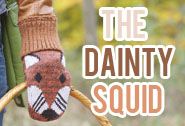 And last but not least, Kelly Anne of Tiny Tangerines is a silly, lovely mama who knows style (and how to do amazing nails).
Please check out these lovely ladies!
Love and Turtledoves,
Jacqueline