I just wanted to share my sweet little update I posted a couple of days ago, I've got seven sweet little robots that need loving homes.
This is Normal Looneybot.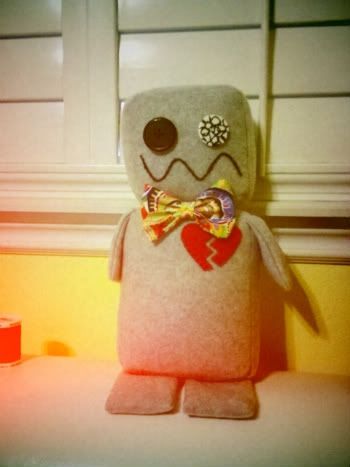 Norman has a few screws lose. He's often misunderstood because of his love of the strange and unusual. He would adore to have a friend who loves the oddities of life as much as he does.
Feel free to check out
Norman
as well as my other Lovebots at, my shop,
The Lovebot Factory
. ♥
Love and Turtledoves,
Jaco