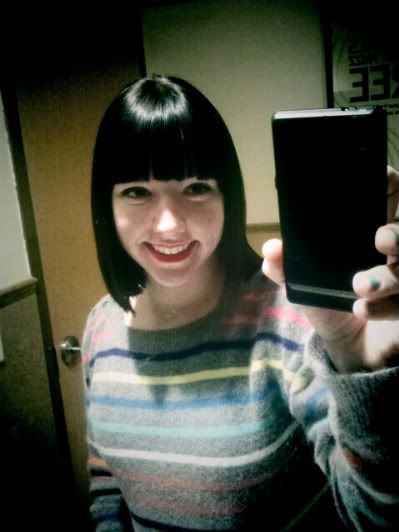 Happy New Year ('s Eve!)!




Everyday I wonder where 2010 has gone. It feels like just yesterday I was deciding to dress nicer, more often, and to try to accept who I am. It feels like just yesterday I started my senior year of high school, eager and ready and see what it would throw at me. From good times to not so good times, this year has truly
been an amazing one for me.
I reread a few of my older posts and I am glad to have grown since then. I feel like my blogging is much more positive and much more honest. I like to talk about what I am actually, truly feeling even if it isn't what others want to here. This is my corner of the internet and I'll use it as I see fit. I love nothing more than to write a blog post that is close to heart and really is how I feel.
In 2010 I've gone from scared Junior to strong, confident Senior ready to take on the life ahead of me. I've become much more confident, I truly know who I am at this stage in my life. I've grown to know that my decisions do matter, I'm not a little girl anymore. I'm going to be an adult very soon and people have begun to take me seriously. This is what 2010 has taught me.
I hope that 2011 will bring even better changes into my life. March brings William to me, then May brings me to Hawaii. I'll be spending time there for Kacey's wedding as well as my 18th birthday. Graduation in June, another wonderful time for my family to get together as well as to see my William again. Soon after I'll be moving to my dad's house to start living my adult life. Hopefully I'll be attending California State University of Fullerton in the fall, and if not then I hope I'm content wherever I may end up. I plan to continue to see the good things in life and learn to brush off the bad. 2011 is my time, I just want to use it to its full potential.
I hope everyone has the most amazing New Years they possibly can, I love you all very very much. May 2011 bring as much joy to you as I know it will bring to me.
Love and Turtledoves,
Jacqueline