#1.
Revlon Just Bitten lip stain. I bought mine in passion and it's a great hot pink and is almost red-ish. One side is the lip stain, in a felt tip like a marker, and the other side is a lip balm. It doesn't go on as well as my Pixie lip blush in love (orange red) but the lip balm is a plus, since both lip stains are drying. (I use plain chap stick over the Pixie one.) Great products, either way.
But caution, for the Revlon one, remember not to pull the lip balm's cap off sideways... it breaks the lip balm... I totally did this today and I bought the thing yesterday. -__-
I've started wearing light eye makeup, like mascara and nude eye shadow, and bright lipstick because of this
post of Keiko's
. I realized how comfortable it is to trade up eye makeup for bright lips in the hot summer.
#2.
This dress by
Dig for Victory
. I am really considering getting this one, or one of the ones like it, for my homecoming in January. I'd have to make Donny a matching tie again...
#3.
Simply Orange Lemonade. Oh my God this is literally the best juice ever. I love it in normal lemonade and also in raspberry lemonade, which I am currently sipping. :)
#4.
Revlon nail polish. It goes on really well and dries really quickly. I have it in Minted (MY FAVE), Gum drop (lilac), and mango something. :) Gum drop and Mango-something both are scented, which is awesome. Gum drop smells like cotton candy and Mango-something smells like apricots for a few hours after drying.
#5.
U by kotex. Sorry my male readers, but I have to rave a little about these new tampons. They are compact but open up to a full sized applicator, but more sturdy than their previous design (they don't come apart). Awesome design and fun colors :) They come in lime green, yellow, hot pink, and teal. I'm in love.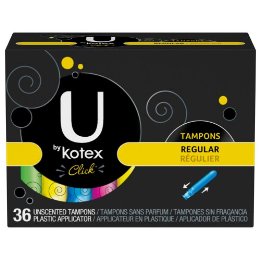 #6.
M A C's paint pot in bare study. It's a nude cream eyeshadow with a shimmer. It keeps my eyeshadow in place as well as my eyeliner. If I use cheaper eye makeup, they crease up by the middle of the day. Now that I use the paint pot and better eyeshadow, my makeup stays just about all day!
#7.
My wonderful family and friends. I really appreciate all of you, you're my best support group ever. <3 I love you all so much. Also, I'd appreciate all of you, my lovely readers. Commenters and non-commenters a like, I adore all of you.
Have a wonderful weekend
♥ Love and Turtledoves, Jaco
*All pictures not credited I found on google*