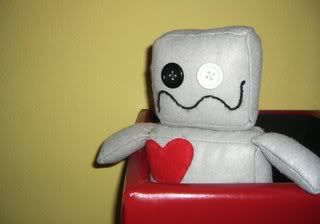 This is the first lovebot I have ever made. He's my personal bot and is lower in construction than my more recent ones, since I had never sewn before. None the less, I absolutely adore him.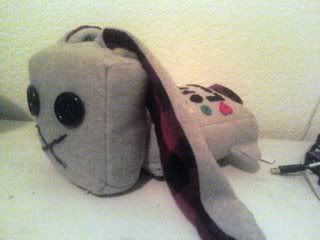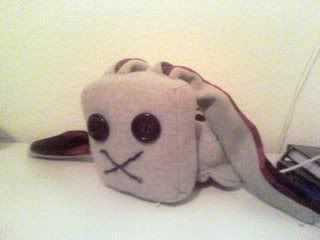 This is Donny's bot. I made him a bunny because it's my favorite nickname for him. Annnnd it was an excuse to try out an animal/robot.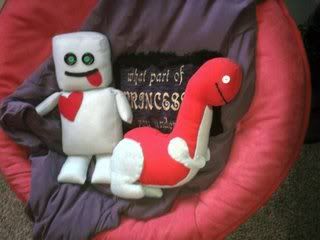 These are Sarah's plushies :). I made her the robot for Christmas and the dinosaur was born just a couple days ago!




And this beauty is one of my newest loves! I created her for my new esty ;). Once that's up, I hope to find her a brand new home.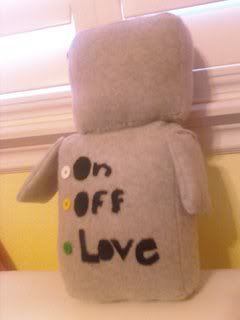 And this is how just about all of my robots look from the back :) They all say "On. Off. Love." :)

I hope you love my little bots as much as I do!


Love and Turtledoves,






Jaco





P.S. so sorry for the bad quality photos, I left my camera at school and all I had was my camera phone.