Happy New Year! For our special last day of 2011, William and went out for sushi at Yama Sushi. It was absolutely amazing! I had a california roll and a tuna roll, he had a spicy tuna roll and an eel roll. I have to admit, his were better than mine! Just talking about the spicy tuna roll is making me crave it.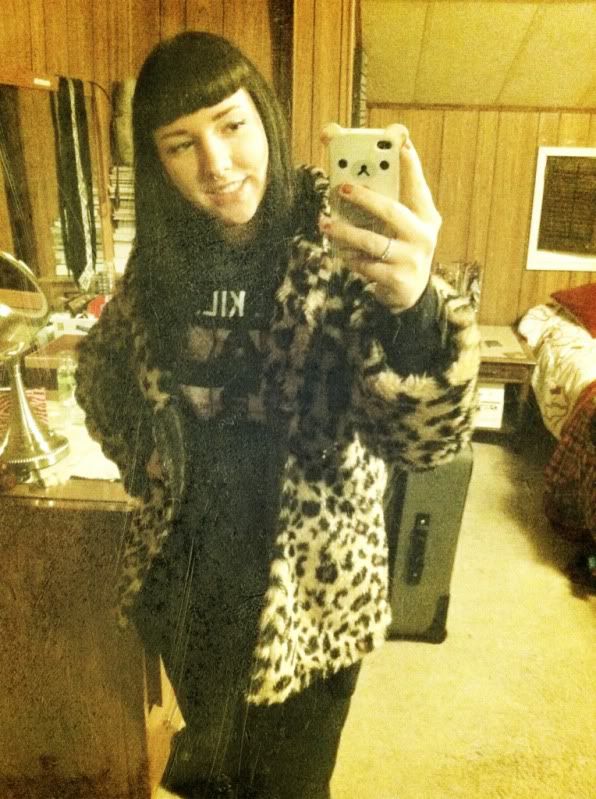 I wore:
The Kills shirt given to me by Ashley.
Jeans from Ross
Red Toms *not pictured*
and leopard coat from William as a Christmas present!
We were back home by nine and fell asleep watching tv at approximately 12:20 am. We're not a very lively bunch haha. Dumb of me, we didn't take any pictures. Except I took this one before bed.
I tried to get William in it but the lights were out and he was asleep.
Yesterday was his day off so we went all around town getting things for our room. I needed a new laundry basket and hangers, just little things. He was also a very sweet man and bought me this beautiful ring.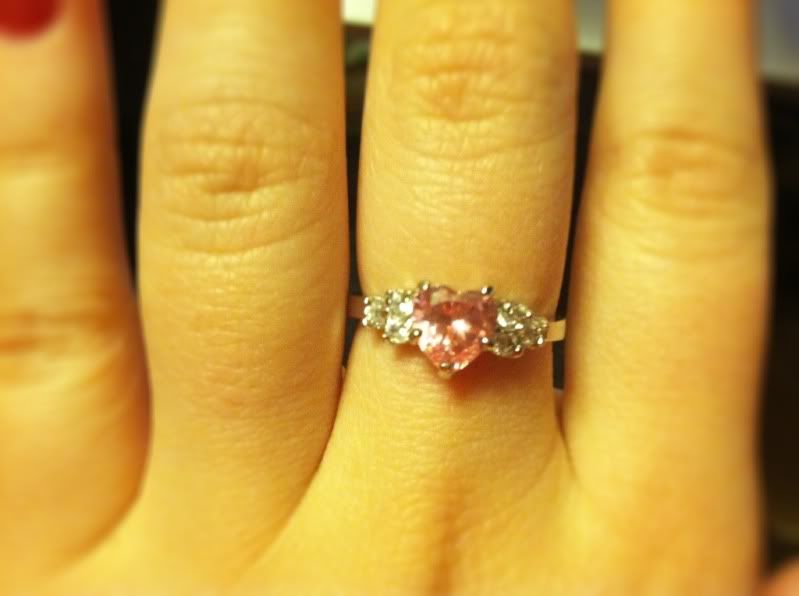 He is the kindest fella.
Today I started the Getting a Job project. Wish me luck!
Love and Turtledoves,
Jacqueline
P.S. Here's another nesting doll for the road.