I have the sweetest Mister.
Allow me to explain:
Today William and I went out to get his hair cut and it left him looking quite foxy, I really wish I would have taken a picture of him before he went off to work today. He's also got on a new pair of H&M dress slacks he bought yesterday and they are quite dashing.
After we stopped and grabbed quick lunch, we stopped at Blick's Art Materials. It was like an artist's meca! I was totally in aw. They had everything any artist could ever need.
After I had read one of Katia's posts a while back about Prismacolor markers I knew I needed them. So as soon as we walked into Blick's I headed straight for the marker stand and was amazed at all the colors.
It is then that my lovely Mister jumped to my rescue. He bought me a black Prismacolor because I had been using horrible Sharpies that would rub away with the pencil marks. Isn't that sweet?
Okay maybe this doesn't quite make sense. Prismacolor markers are four dollars a pop! So it truly was a sweet thing for William to get me one.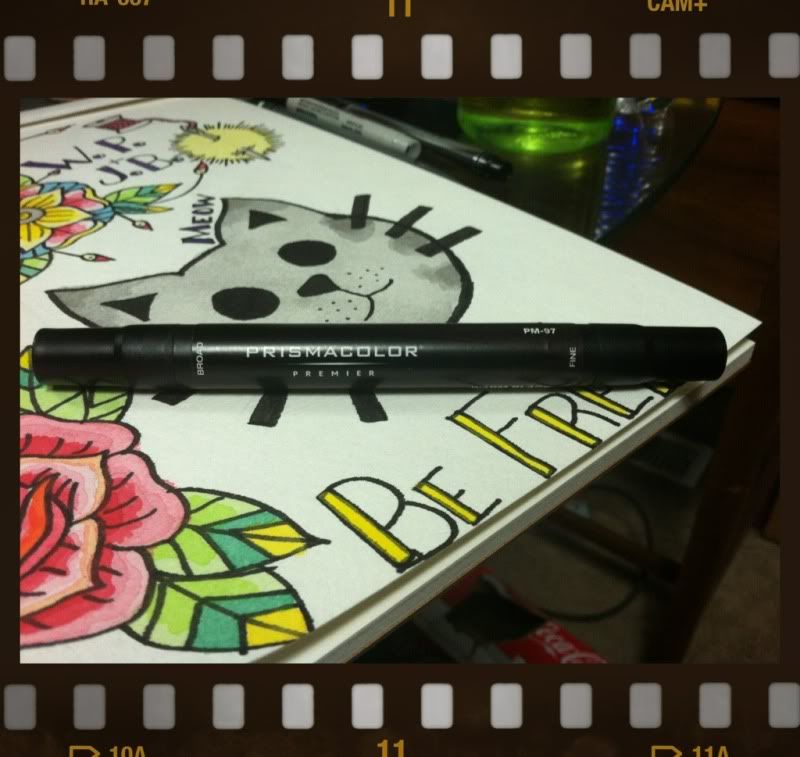 After a lot of 'oohing' and 'awwwing' he also bought me a new watercolor pad, because I used up the one my parents gave me for Christmas, and a new eraser pen.
I swear he is the sweetest.
So naturally after he left for work I starting drawing and painting to my hearts content.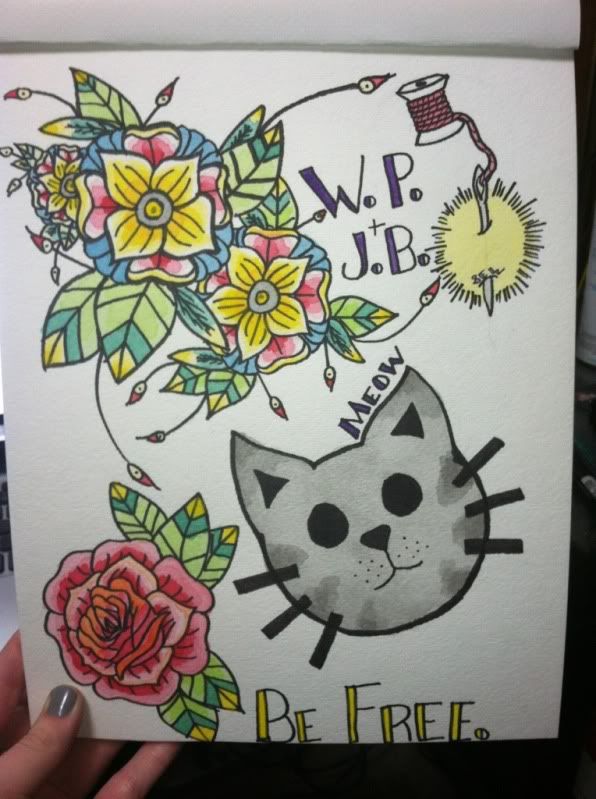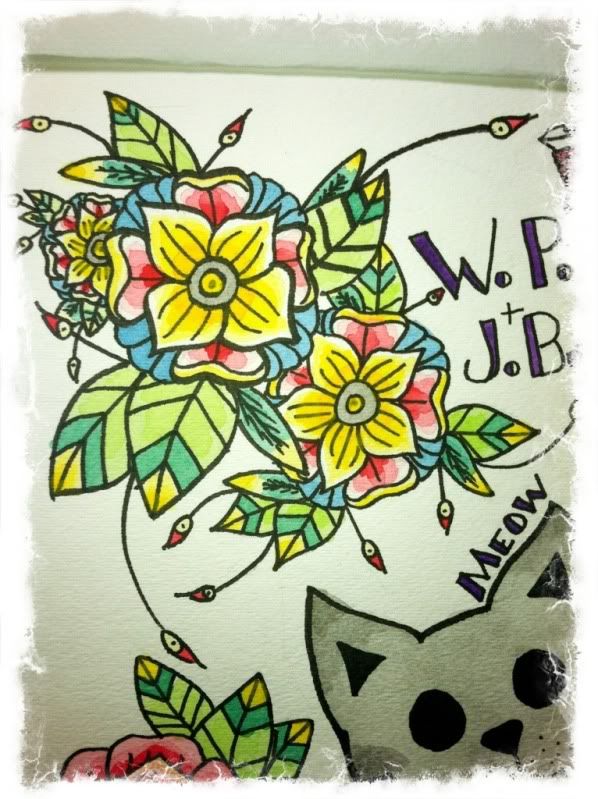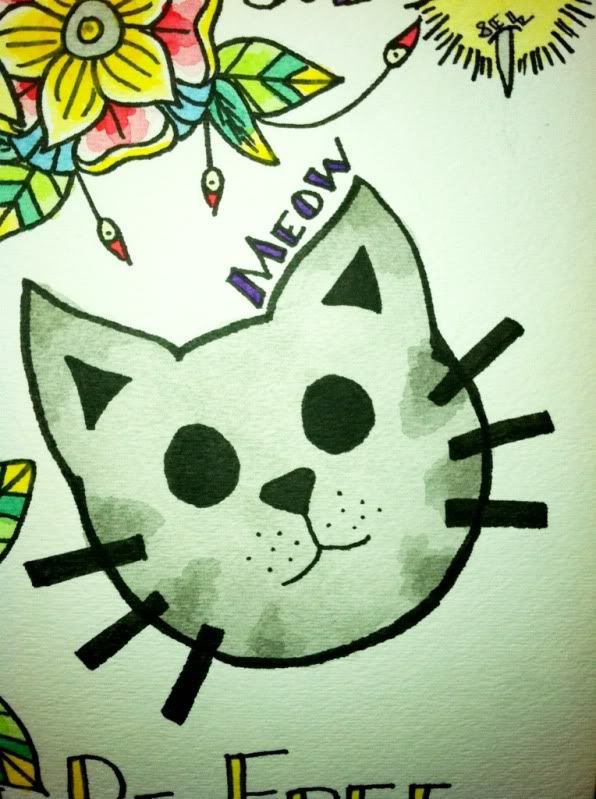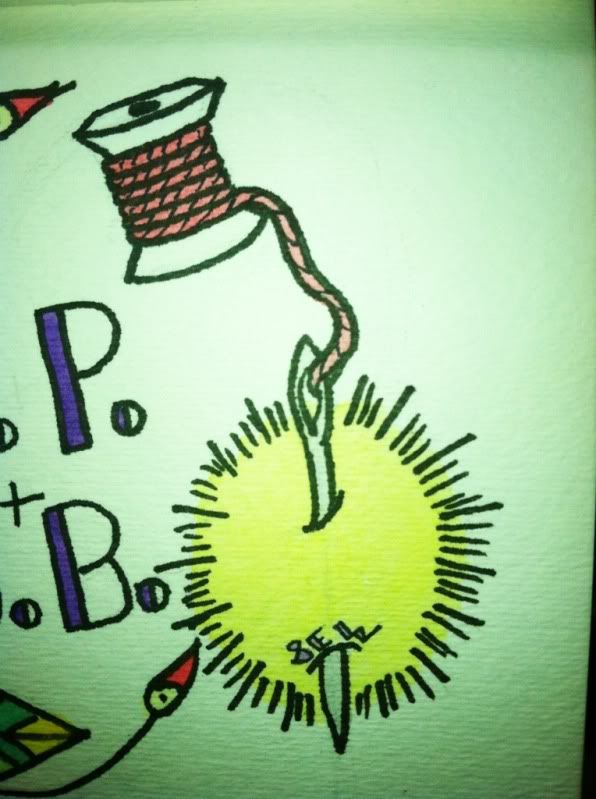 I'm so grateful to have such a loving, kind man.
Love and Turtledoves,
Jacqueline
P.S. I redid my blog a bit! What do you think? :)