This Saturday I piled into a Honda civic with my mother and step dad, off on a trek across the desert to the lovely land of lights. It took us just about three hours, even with a small stop in Baker, to reach our destination. Although the flashing lights of the strip were enticing and our nice hotel was comforting, neither one had my attention. Their false facades had nothing on what I was there for, the promise of spending time with my best friend and his sweet little family.
After checking into the hotel and telling Mom and Rex to have a good time, I was reunited with my William. We hugged, kissed, joked about the fact that he went to the joining hotel instead of my hotel, and truly were giddy little kids. After a little moment to ourselves we were joined by his dad, Robert, who is truly a character! After a short trip to the store, we ended up back their sweet little home.
I was quickly greeted with dog love, hugs, promises of too much food, and a Rammstein t-shirt. Although I had never met the three of them, his mother, brother and father, I felt very much at home with them. Never before have I been so well received by people I had hardly met. We shared stories, looked through old photos, and spent a lot of wonderful time all together.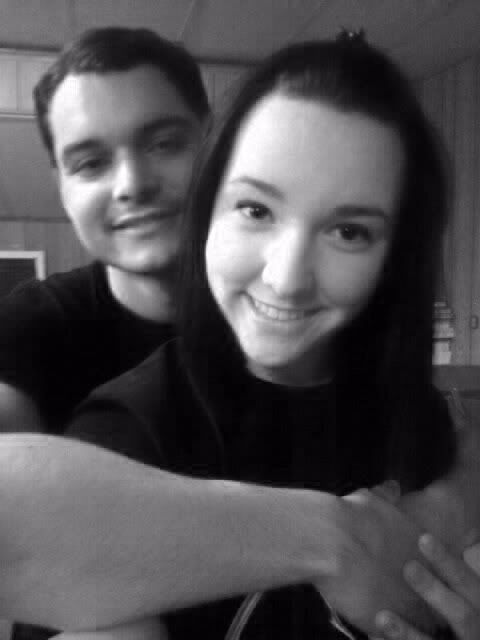 Around 8 o'clock we piled into the car and headed over to UNLV's Thomas and Mack center to see our much anticipated concert. All I can say is that it was simply amazing. I honestly don't think I could see a better concert in my life, they truly know how to put on a show. Their sound was crystal clear, their lights amazing, and pyrotechnics were out of this world! It'll be a night I'll never forget. Seeing my favorite band with my favorite person and his sweet family.
The rest of the weekend we simply spent time together. Anytime we have together is truly special to us and we take it very seriously. We celebrated my birthday with homemade pizza, amazing, and chocolate cake. His mom gave me a picture of him as a little boy back in Florida and William gave me a bracelet as well as a few more childhood pictures of himself. I know I'll truly never forget how wonderful the all were to be, I hope to show them how much I appreciate them in the future. Until then I'll just show William that everyday.
Love and Turtledoves,
Jacqueline
Oh and I love Lurk almost as much as I love William.