curly-ish hair for my skype date yesterday :)
Might I just say that these last few weeks have been the most stressful, fulfilling weeks of the year. I've been out and about just about everyday, trying to get back to my normal life and failing terribly.
Cheer is winding down, we only have three more games and two more practices until it's over. It seriously feels like we just started, even though it was October... doesn't that feel like a lifetime ago, and it's already over. We've learned one amazing dance, two complicated stunts, and countless cheers. I've worn underarmor sleeves more hours than I ever wished to, trotted around in a skirt and spanks shorts so many days. The last game is a week from today and I am happy to say it was a good run, but all things come to an end. It's time to put my poms away. ♥
Homecoming was absolutely amaaaazing, I'm so sorry I have yet to talk about it! We danced all night to cheesy music, since my school can't play the good stuff, and then returned to the after party to dance to the good stuff :) It was a wonderful night. ♥ I have so many pictures to share, I know I will eventually. I just haven't caught up on my sleep quite yet. Since spirit week and Homecoming, I've just been so tired all the time. I'm waiting for everything to slow down so I can breath again. ♥
Here's a little look at what I've been doing :)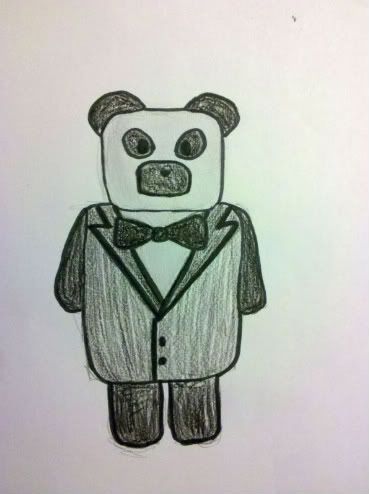 Sketching up a fancy pandy for a custom order ♥
Donned a lightening bolt as part of my "storm" costume. I have to admit I liked my hair.
Will said I looked tired and unenthused, he was right :)
Thrifted this navy jumper for two dollars
I hope you all are doing well!
Love and Turtledoves,
Jacqueline