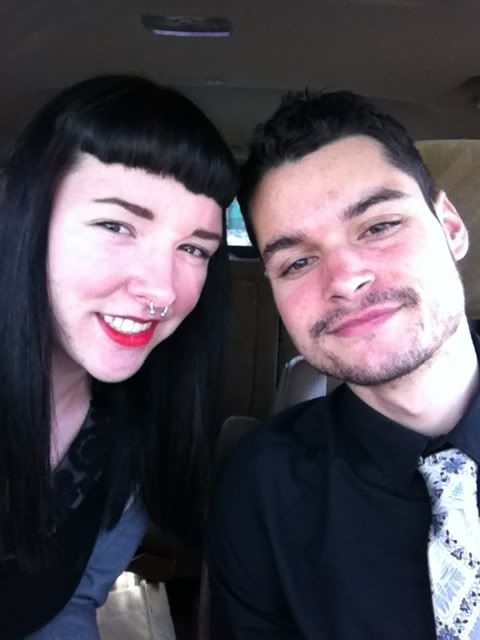 Hello everyone! I'm so sorry for the lack of posting here. I'm swamped with work and life and just being tired 24/7. I work 8 hour shifts five days a week so sometimes I come home and just veg out in front of the tv. The most I can get myself to do is clean our room and then usually I have to drive back to work to pick up William.
The good new with work on William's part is he should be getting a promotion very soon! At first we thought he'd be made a salesman but now it's looking like he'll be getting some a higher position too. We're really crossing our fingers!

Anyway, that really has been my entire life lately. I've been doing a little painting and even sold a Lovebot for Valentine's Day. Right now I haven't felt any inspiration for sewing, I'm hoping when we move into an apartment and I get can a desk I'll have inspiration again. I'm sure it'll happen.
What have you been up to lately? Today I went to Target and got a good little haul. I finally bought a Brita water filter like I've been wanting for months!
Love and Turtledoves,
Jacqueline